Maté Party Mint Grapefruit
Sparkling mint yerba mate
Just 9g of sugar and a lovely combination of real organic mint leaves and grapefruit that blend perfectly with the earthiness of organic yerba maté.
The only yerba mate on the market that actually tastes like yerba mate because it's made with real tea! 
It'll get you pumped in the morning, perfect for that mid afternoon pick me up or quell your social anxiety at the party tonight! Yerba mate has a different kick than traditional caffeine and we think it's a great mood lifter.   
Welcome to the party! You're on the list.
Regular price
Sale price
$24.00 USD
Unit price
per
Sale
Sold out
Share
View full details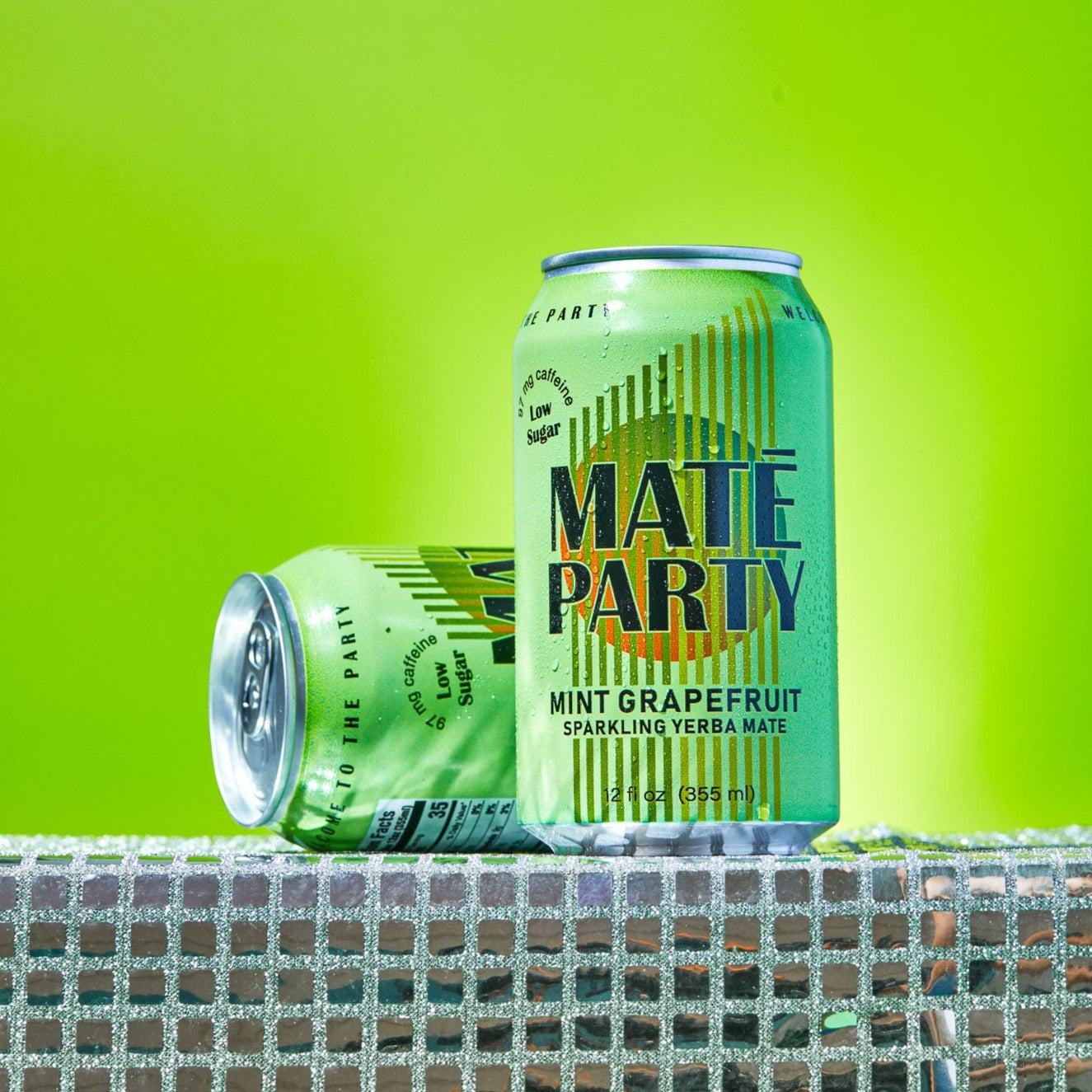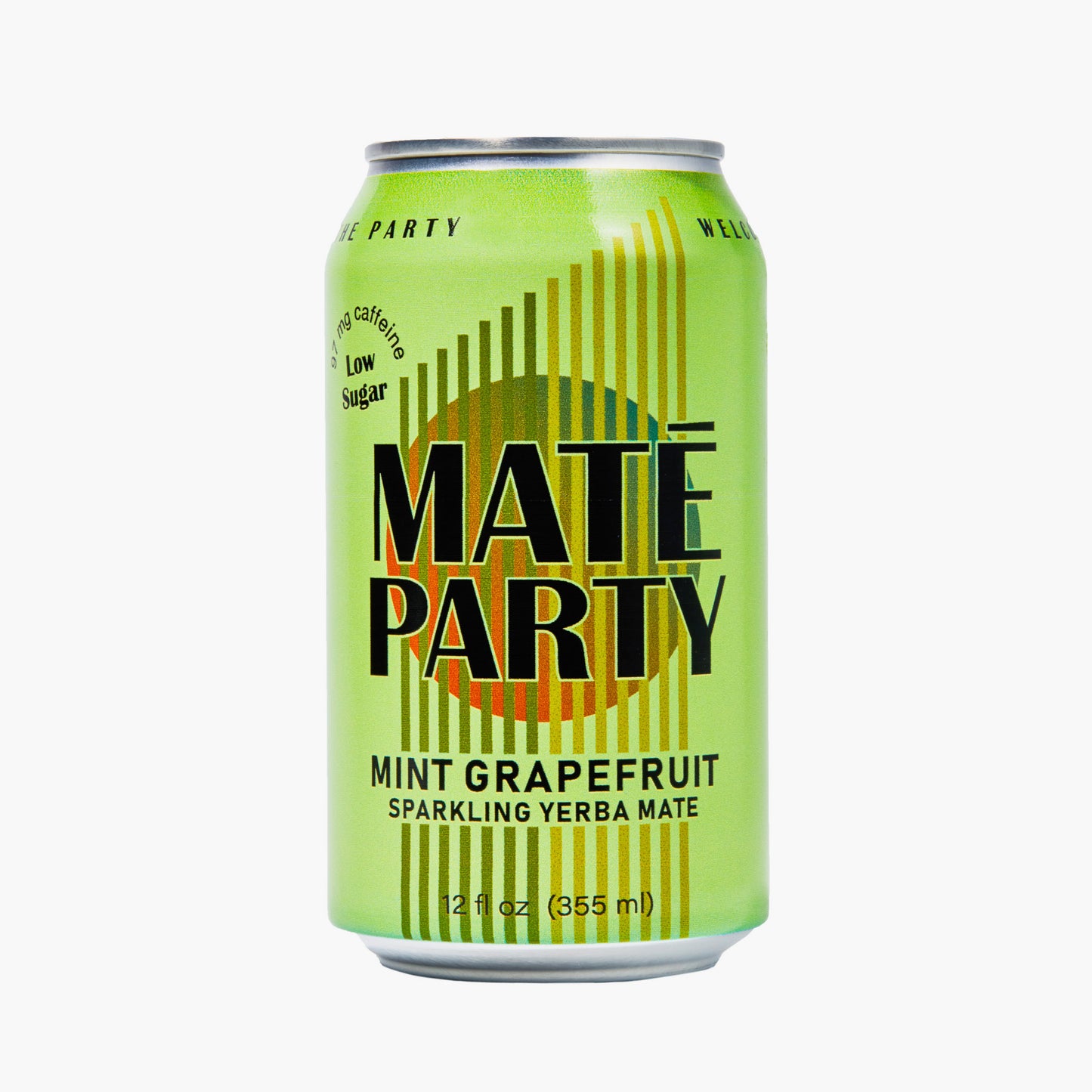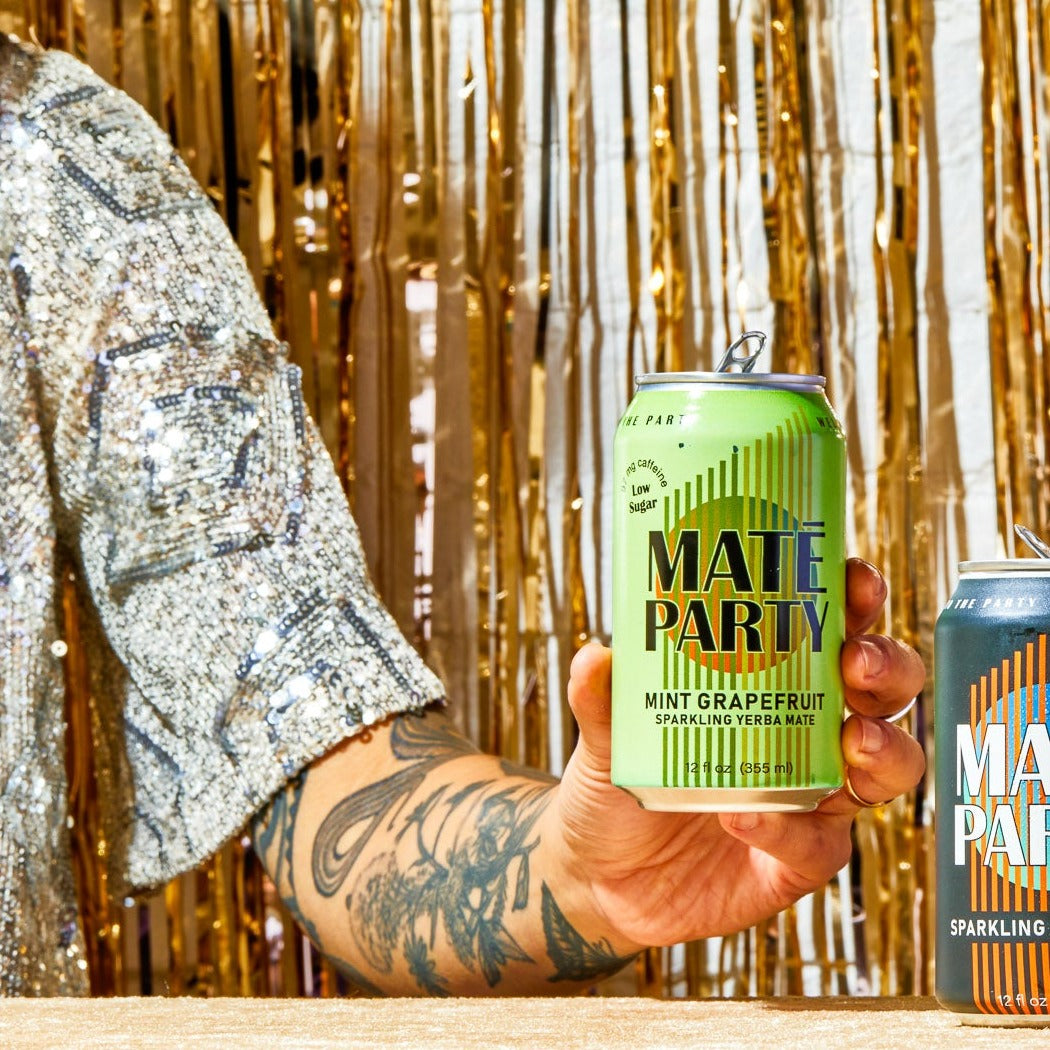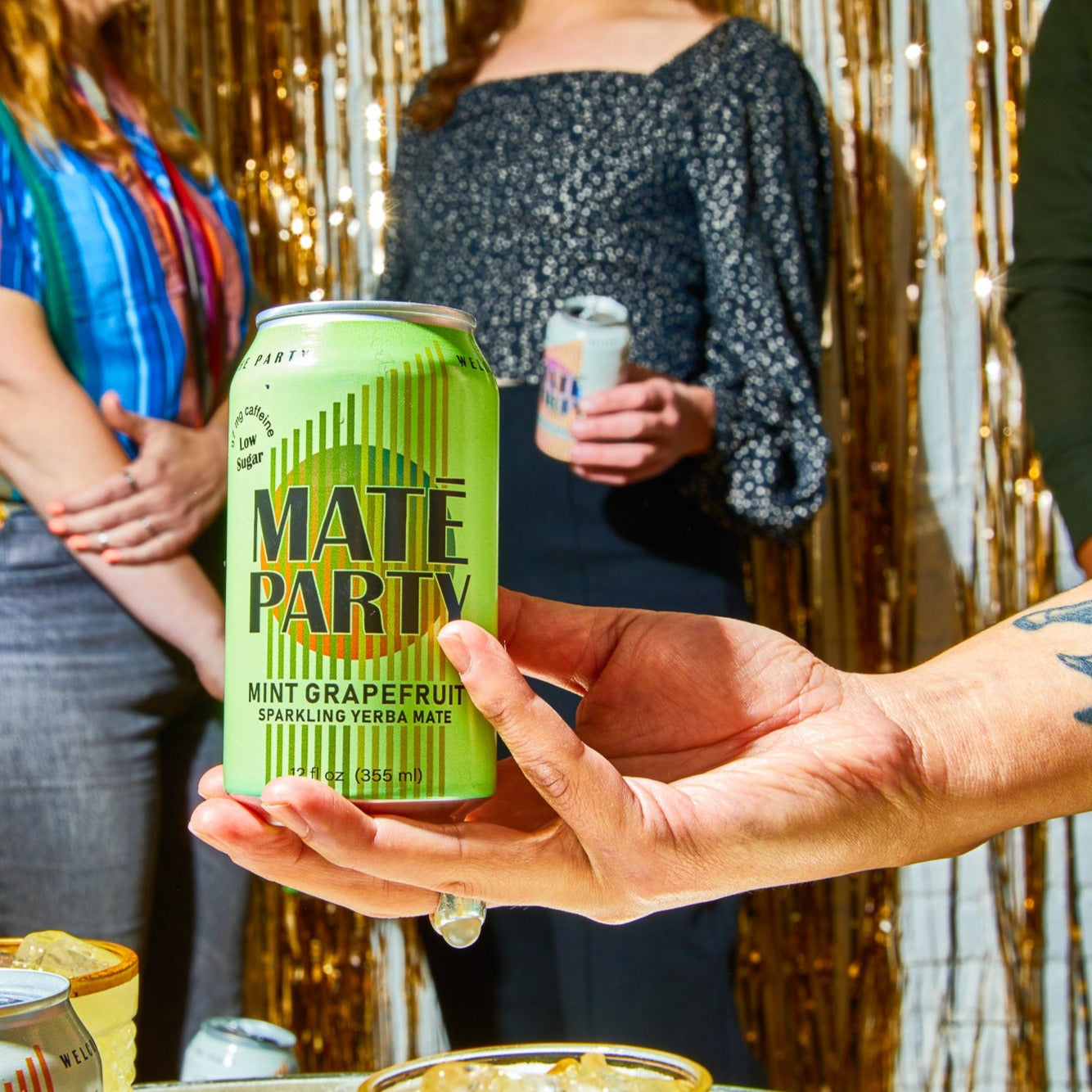 The most refreshing drink to have ever existed!!!!!!!!!!!!!
Okay, imagine this: you take your first sip of maté party and you are instantly transported to a breezy hammock on a hot day with a straw sunhat plopped over your face. You are in vacation mode, you are chill and loving it. You're going to want to plunk one of these cans into your fanny pack for a mid-morning hike up to a cozy swimming hole. You're going to want to bring one of these along for all of your buddies (you're not going to want to share this yummy bev! That's why you gotta order a whole case, silly!) as you cram into your car on a lil road trip.
This drink is fun and feels like pop but it's not! Thank god! I love the flavor, I love the vibe—a lil kick in the pants energy. Perfection.
Delish, refreshing, and zippy fun. Plus the can is gorgeous. 5/5 stars
10 stars!
My favorite maté drink! It's so delicious, not too sweet like all the other ones and gives me consistent chill energy. Never any jitters or anxiety!
So good!!