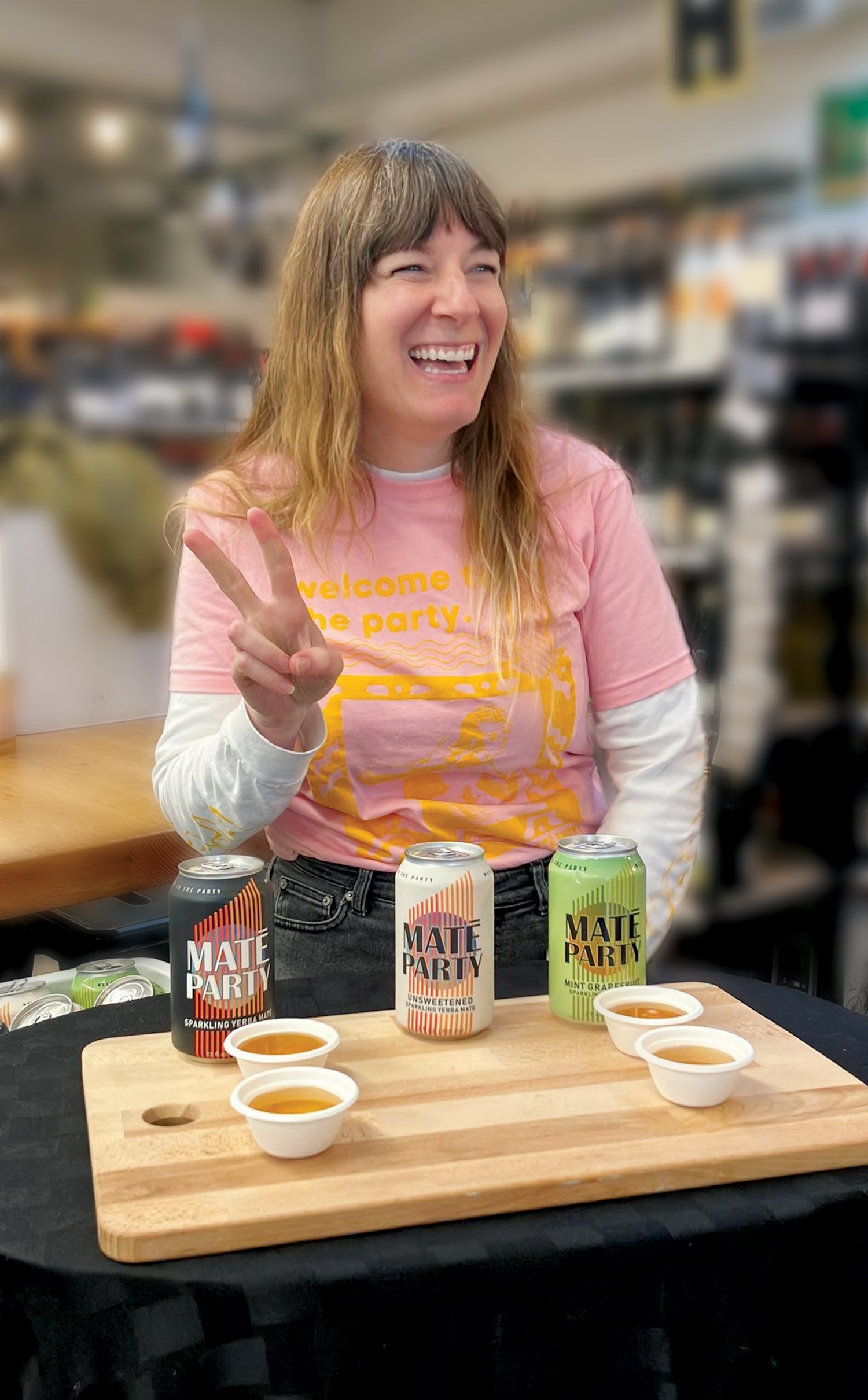 Hi! I'm Jesica,
one of the original founders of Big Fun Beverages.
I first discovered yerba mate while working early morning shifts at a co-op grocery store in Portland, OR. Later, while attending a noise fest in Detroit MI, I realized that it's also a fantastic beverage for night-time enjoyment! Yerba mate is a natural mood lifter that provides clear-headed energy and is a great social drink. It helped me feel less anxious and more excited to be hanging out enjoying the fun! Unfortunately, most yerba mate products on the market are made with tea extract and fake sweetener that leave a bad aftertaste. That's why we keep our flavors straightforward, simple, and use real ingredients to let yerba mate's unique flavor shine through.
At Big Fun Beverages, we're also looking at the bigger picture. That's why we donate to organizations fighting global warming. Our mission is to party on and on and on.
WELCOME TO THE PARTY!